Aldonza Vinos starts 2018 in the best possible way: receiving the recognition of two of its wines. Specifically, the red 'Navamarín 2012' and the red 'Classic 2011' have been awarded with the gold medals in the International Grand International Wine Award Mundus Vini and the Berliner Wein Thophy, respectively.
The barrel red Navamarín (Cabernet Sauvignon Merlot, Syrah and Tempranillo) stands out for the presence of toasted aromas, cocoa, ripe red fruit and spicy. For its part, the Classic Aldonza (Tempranillo, Cabernet Sauvignon, Syrah and Merlot) is a six-month barrel red with hints of ripe red fruit, roasted and dried fruits. Both wines marry perfectly with meats, stews, game and cheeses. The Aldonza wines are produced and produced in the Dehesa de Navamarín winery, located in the province of Albacete (Spain).
Careful preparation
Aldonza wines are made from the best selection of grapes from strains of low production and selected one by one. When the grape reaches its optimum moment of maturation, we proceed to the nocturnal collection. In the cellar, the fermentation process is always controlled at a temperature between 25 ° C to 28 ° C. The coupage is carried out once the barrel aging is finished for a better assembly. The red Navamarín is a minimum of 12 months in American and French oak barrels. Subsequently, the bottle remains in the tranquility and tranquility of our cellar.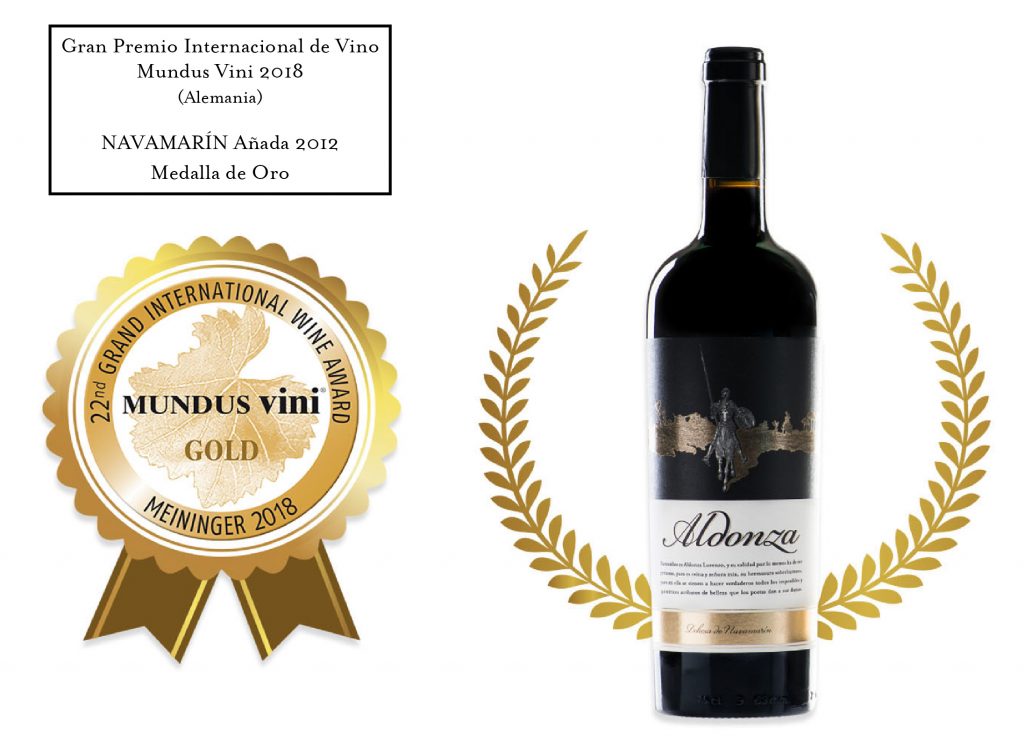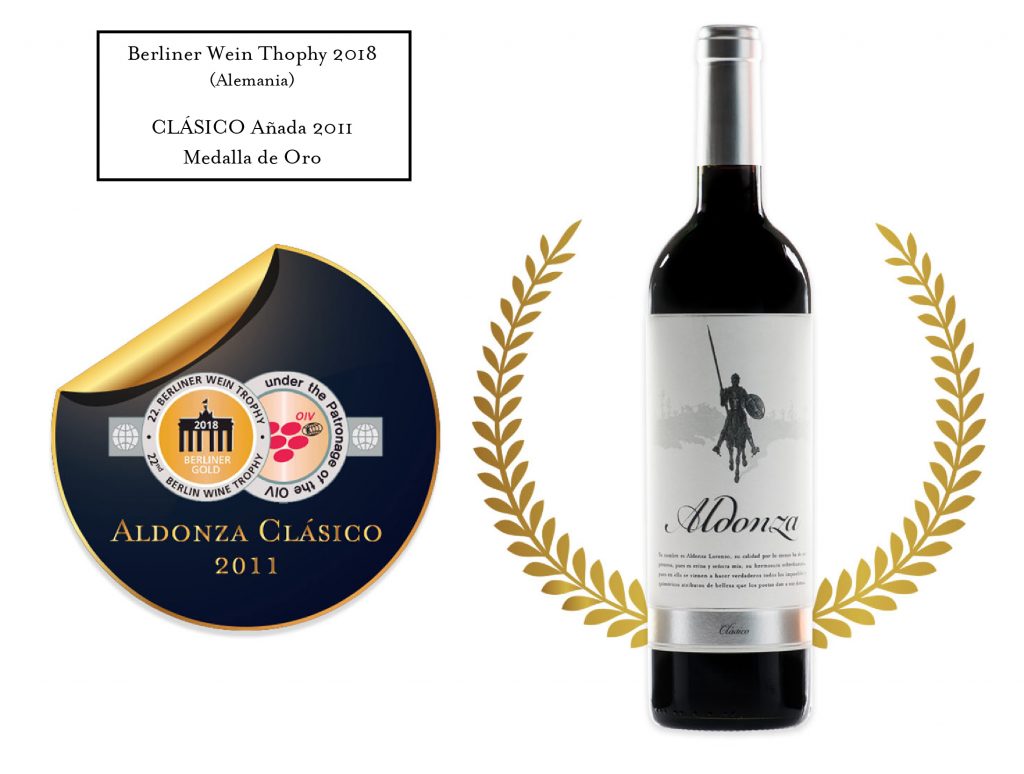 The two golds obtained in the prestigious wine festivals in Germany are included in the wide range of awards that Aldonza has achieved in its more than four generations devoted to wine. There are now more than thirty awards that Aldonza wines have won in renowned international competitions. Aldonza awards gallery
Mundus Vini
MUNDUS VINI was founded 17 years ago and, since its inception, is one of the most important wine contests in the world. The importance of this competition both in Germany and in the rest of the world is demonstrated by the more than 10,000 wines presented each year. These are evaluated according to the international scheme of 100 points of the International Organization of Vine and Wine (OIV).
Berliner Wein Thophy
The Berliner Wein Trophy premiered in 2004 and since then it has become the largest and most important international wine tasting in Germany under the patronage of the International Organization of Vine and Wine (OIV) and the International Union of Oenologists (UIOE) ). The event has been held for years at the BEST WESTERN Hotel am Borsigturm in Berlin-Tegel, where an international jury of experts tasted and valued more than 5,000 wines.