Wines that awaken sensations and extra virgin olive oil with personality. Aldonza wines available in HEB supermarket chain.
Aldonza invites you to live a different gastronomic experience with its gourmet products made in the heart of the land of Don Quijote de La Mancha. Its four varieties of wines, Navamarín, Clásico, Selección and Albo, and its extra virgin olive oil can be purchased at the Texas supermarket chain HEB.
Don Quijote de La Mancha on his horse Rocinante has become the hallmark of the Aldonza brand, a Spanish company that produces its wines and extra virgin olive oil respecting agricultural traditions. Thanks to experience and meticulous work, Aldonza products are recognized in the Texan market for their quality and exclusive flavor.
The vineyards, olives and saffronals of Aldonza Gourmet are located in the Dehesa de Navamarín, a estate with a optimal land and weather conditions for the cultivation of grapes, olive and saffron. You can choose between our Aldonza Albo, a young white wine ideal for more casual situations or bet on one of our red wines with more body as Aldonza Navamarín or Clásico.
If you want to learn to cook Spanish recipes you can do it with our products. Access here the list of recipes, although as you know, Aldonza and chefs of the culinary center of HEB supermarkets, work on a common project that will combine Spanish and Texan cuisine. More info.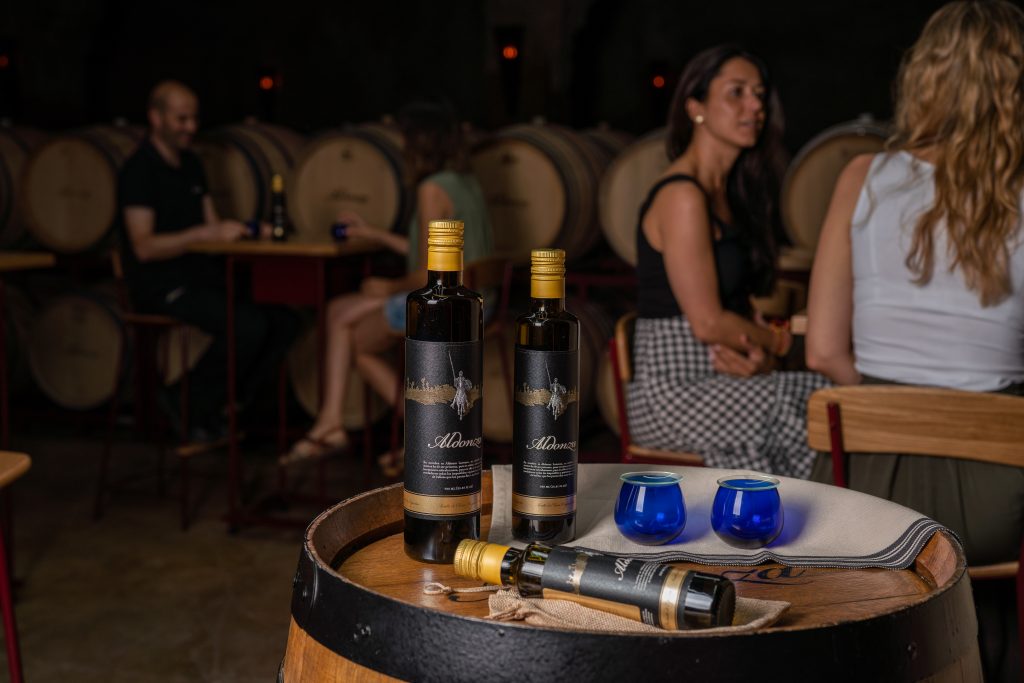 –
Check also recipes made with our products on HEB website. And most importantly, remember to try our wines and extra virgin olive oil from the land of Don Quijote! Available in the HEB supermarket line.