In addition to its flavor and quality, the Silver Bacchus is an acknowledgment of a job well done. It is the second award that our wine, the Classic Aldonza 2011, achieves in 2018. The wine achieved the gold medal in the Berliner Wein Thophy, in a sensational start of the year in which the Aldonza Navamarín 2012 achieved other gold in the Mundus Vini International Grand Prize.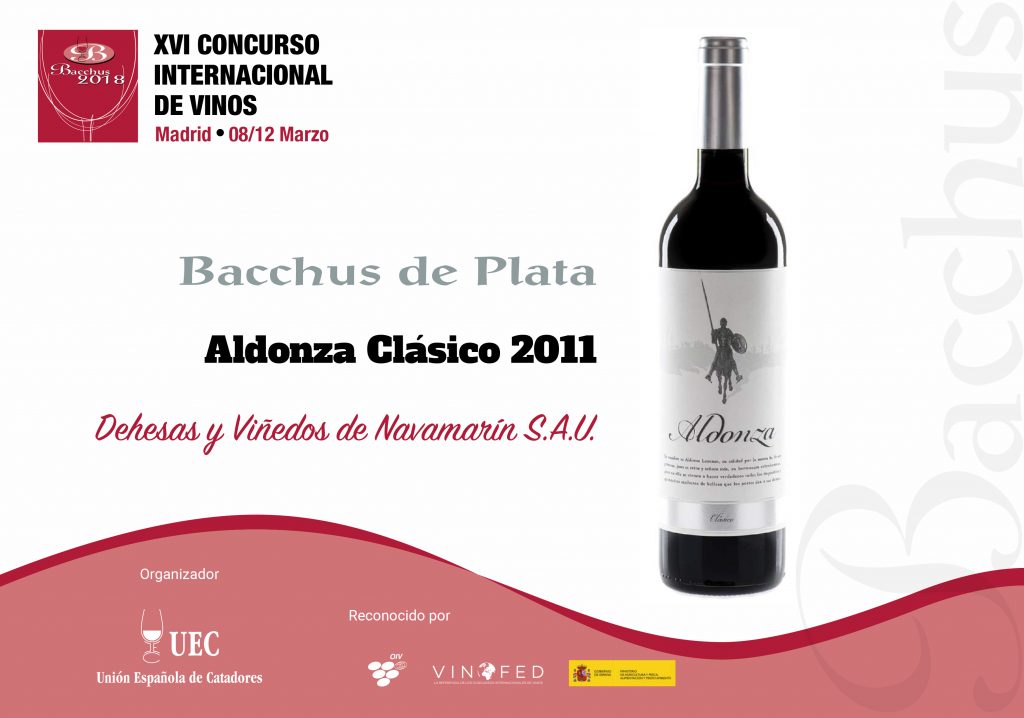 Characteristics
This wine is minimum over 6 months in American and French oak barrels. Before its commercialization, it rests in the bottle for a minimum of 6 months. The Aldonza Clásico 2011 is elaborating with Tempranillo, Cabernet Sauvignon, Syrah and Merlot. This red wine, with a powerful aroma, stands out for its flavors of red fruit, roasted coffee and nuts.
Ideal for all types of meats or an appetizer with Iberian ham. A good Manchego cheese and a glass of red Aldonza Clásico is the perfect plan for the weekend. In more elaborate dishes, the Clásico de Aldonza is the ideal complement to give more flavor to food. Do you feel like tasting it? Let yourself go and savor your moment!
Recipe to accompany the 2011 Classic. Soupy rice with chicken from the land.