That James Suckling tastes your wines is a privilege and an opportunity to demonstrate the quality of a wine. This critic, one of the most relevant in the wine sector together with Robert Parker, conducts a wine tasting of Spanish wine every year. He  selects more than 800 references among the most prestigious Spanish wineries. And yes, Aldonza Gourmet has been at the last tasting.
The result? A success and a pride to share that two of our wines, the Aldonza Clásico 2011 and the Dehesa de Navamarín 2012, have received a score of 90 points. Suckling only values ​​with 90 or more points the exceptional wines for him. A recognition that rewards our trajectory and that we are pleased to share with you.
These are the certificates with the tasting note of each wines.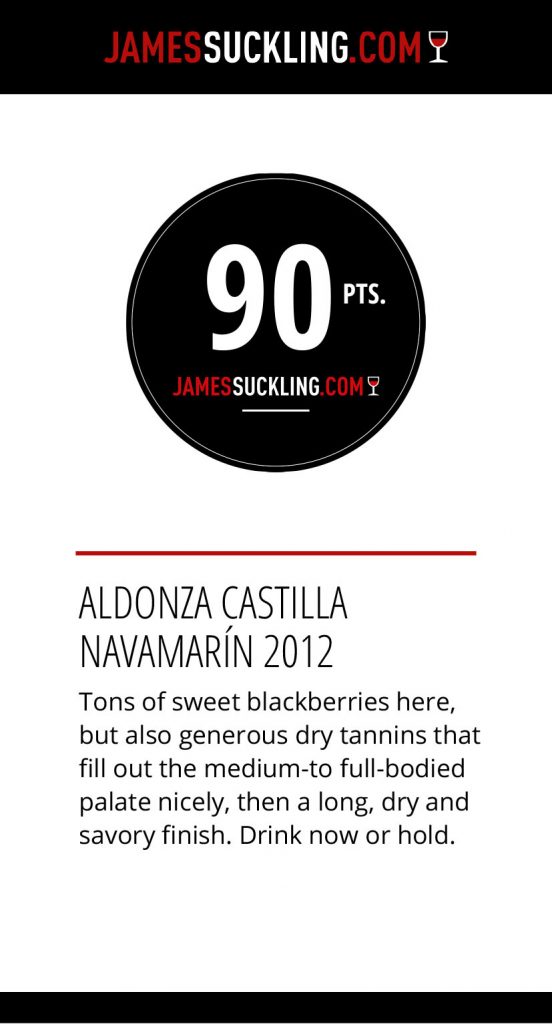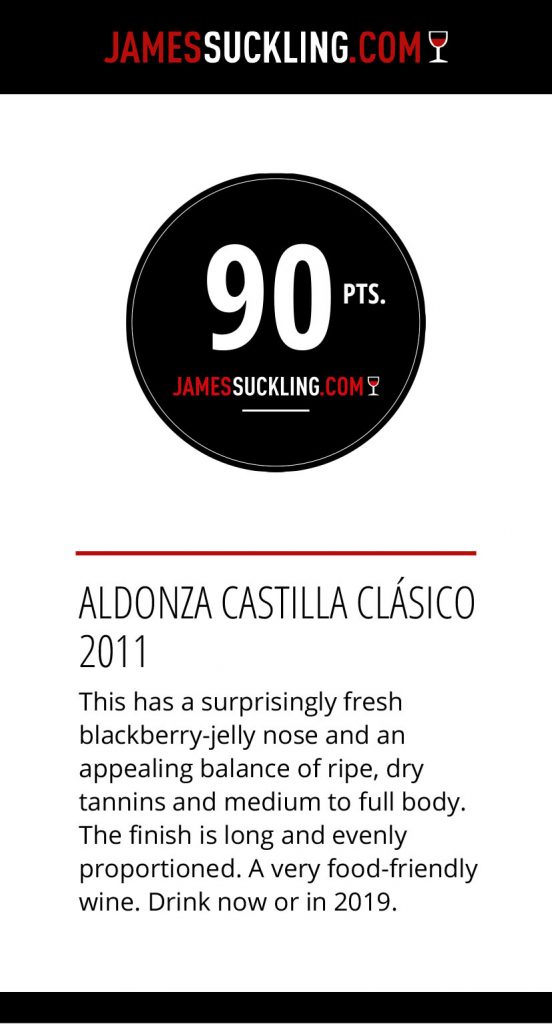 Currently, James Suckling is one of the main wine critics. His criticisms are read and respected by wine lovers, collectors and the wine industry around the world. He is editor of Asian wines and his luxury magazines in the region, including Hong Kong Tatler, China Tatler, Singapore Tatler and Thailand Tatler.
Suckling was almost 30 years as the Principal Editor and Head of the European Office of The Wine Spectator, and as the European Editor of Cigar Amateur. In his output of the magazines, Forbes mentioned him as "one of the most powerful wine critics in the world".
At the end of 2010, Suckling launched JamesSuckling.com, a site that allows a more modern form of communication. The site offers high definition video content to its subscribers that  informs and  rates the best wines from around the world, with special attention in Italy, Bordeaux, Spain, Chile, Argentina, Napa Valley, Australia and New Zealand.
In this link, you can get more information about the tasting of Spanish wines that James Suckuling has made.