For a week, the team of Aldonza Gourmet, with two chefs from the HEB Culinary Center, have made a gastronomic trip through Spain to know the main secrets and curiosities of Spanish cuisine. The knowledge acquired during the route will serve as the basis for making the new Aldonza recipe book, which will also be presented in audiovisual format.
The objective is to capture the essence of the most characteristic products and Spanish food to create a new concept of cuisine that fuses the best of Spanish and Texan cuisine. The chefs of the HEB Culinary Center, one of the most important in the US state of Texas, are already working on the design of a unique cooking concept based on the use of typical Spanish products such as wine, extra virgin olive oil and saffron.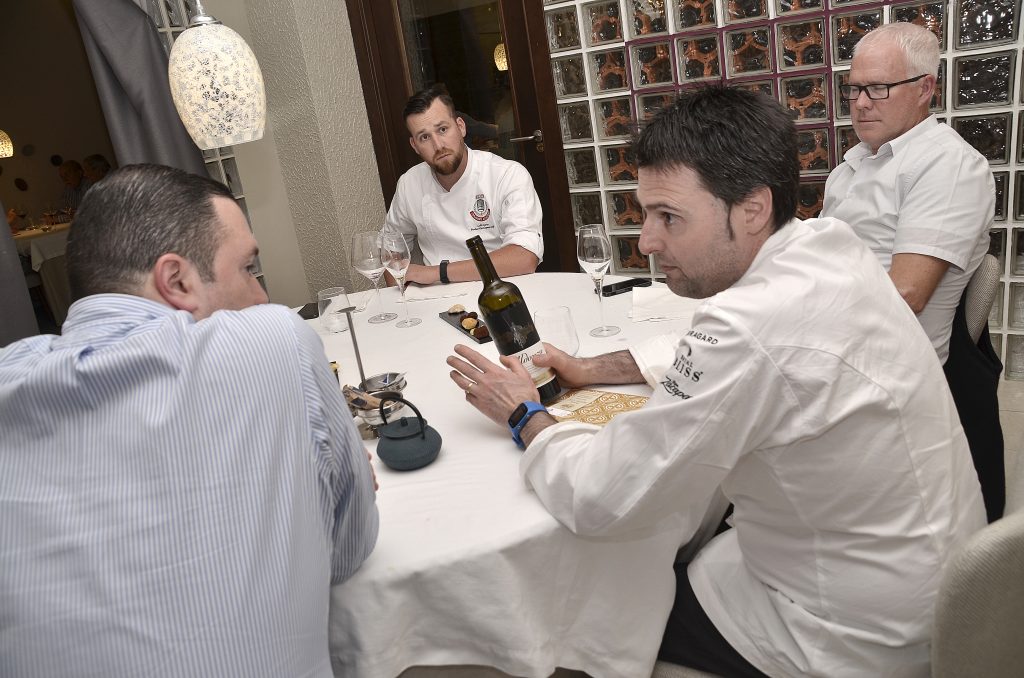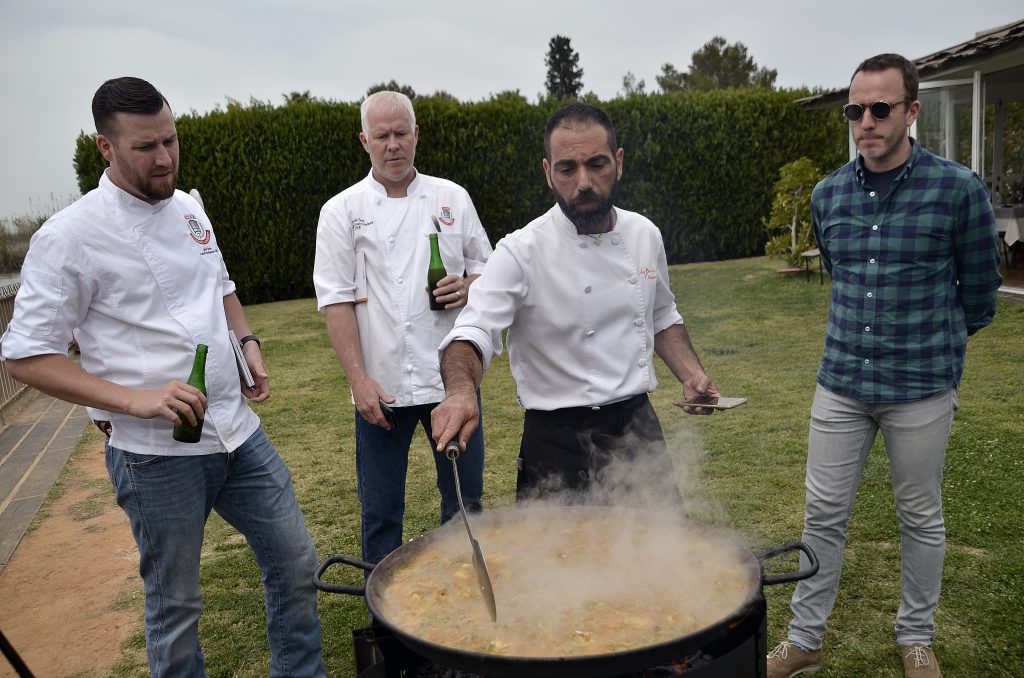 The gastronomic trip has visited prestigious restaurants such as Urrechu Velázquez in Madrid, Maralba in Albacete (2 Michelin stars) and Arzak in San Sebastián. Three different styles that represent the best of Spanish cuisine. Rafa Margó's firewood paellas, Ferrer natural preserves in Catalonia and Señorío de Sarría in Navarra have also been part of this culinary experience.
The chefs have checked the quality of fresh products in Spain in the typical market of San Miguel in Madrid and La Boqueria in Barcelona. The experience culminated with a visit to the Basque Culinary Center, the origin of the new avant-garde cuisine in Spain.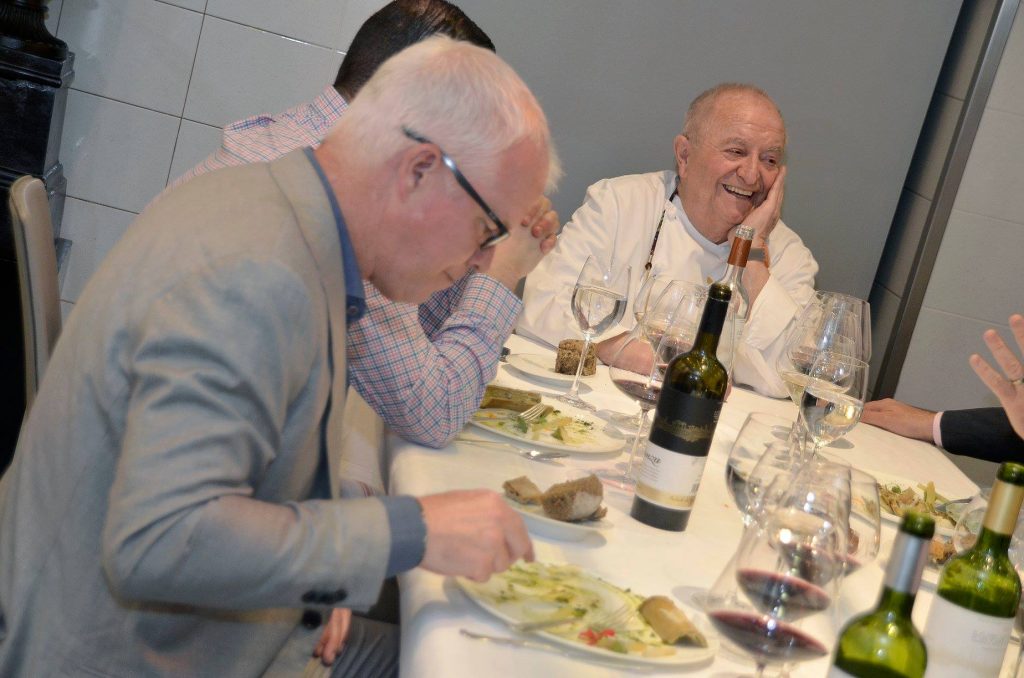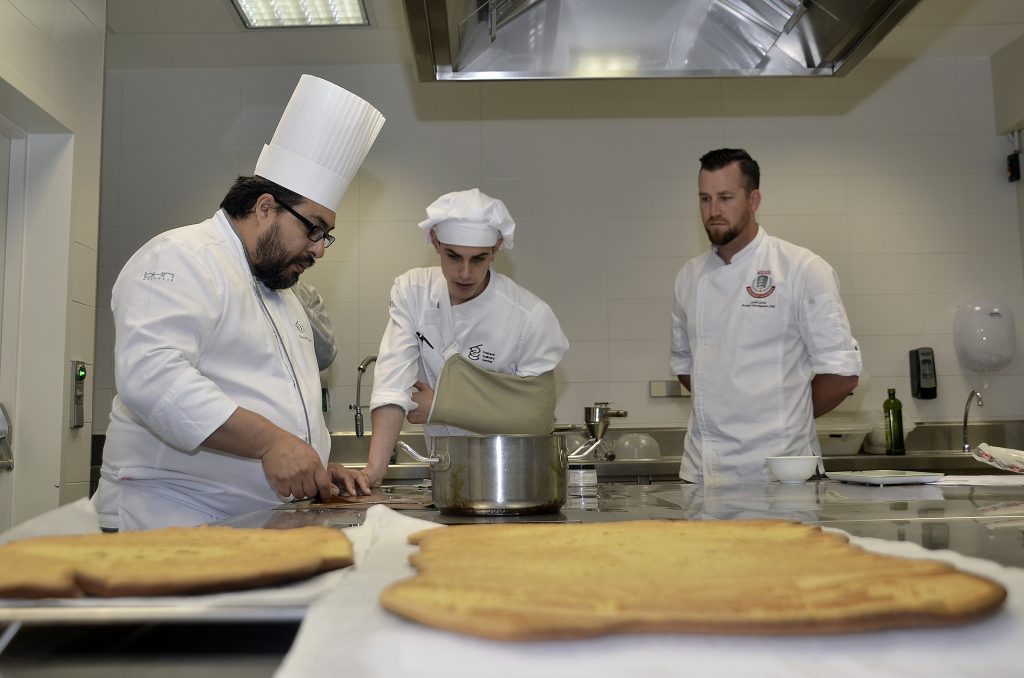 The trip was recorded in video to shared the experiences with chefs such as Íñigo Urrechu, Fran Martínez and Juan Mari Arzak. The new recipe book of Aldonza will be published on paper, but it will also be available on video and will include the experiences of this gastronomic route.
You can see the tour in our image gallery. You can also enter in our social networks and revive step by step the experience.
Why Texan cuisine?
Aldonza Gourmet has chosen the Texan cuisine to carry out this project not only because Texas is a market in which its products (wine, extra virgin olive oil and saffron) are rooted. Both cuisines, the Spanish and the Texan, offer a wide range of possibilities to create and experiment with new flavors.
During 2018, Aldonza Gourmet is an official sponsor of the three hundredth anniversary of San Antonio, city of the state of Texas. The wine and extra virgin olive oil Aldonza will be the star products in the main culinary events that will take place throughout the year in this city.