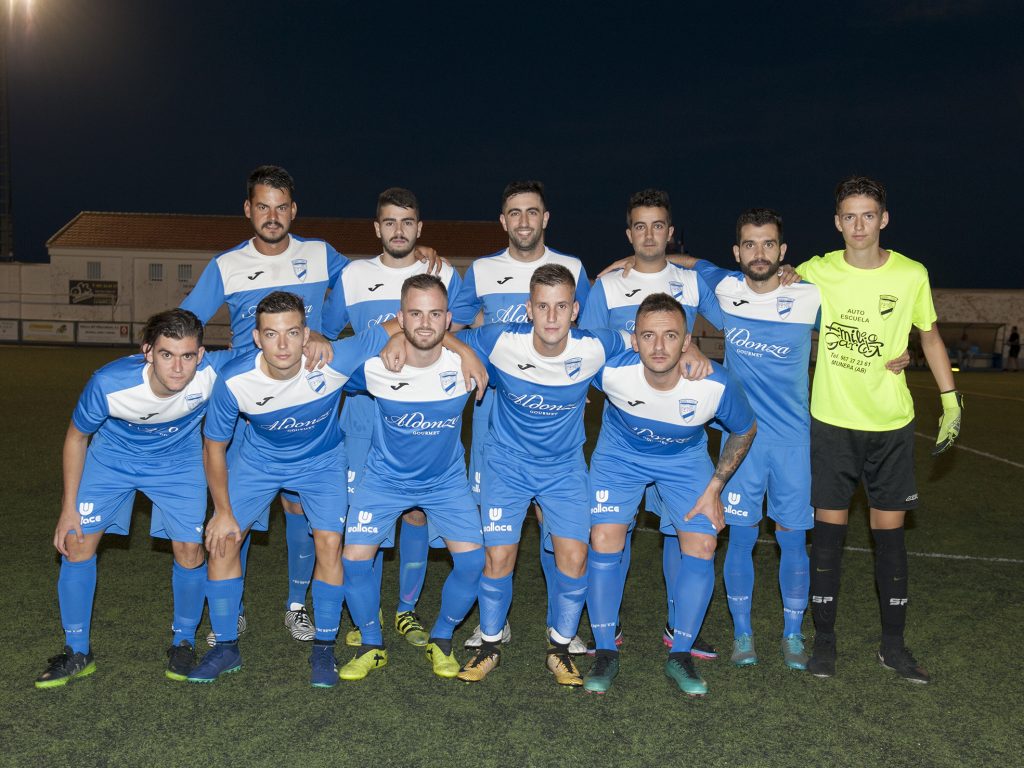 The company that produces wine, extra virgin olive oil, saffron and cava demonstrates its passion for sports and healthy living, sponsoring the football team of Munera, a town in which Aldonza Gourmet has its facilities and the wine cellar.
The team has been officially presented at the town's patron saint festivities held in September. The club has shown his gratitude to Aldonza Gourmet, who will represent the presence of his logo on the players' equipment.
For his part, the president of Aldonza Gourmet, José Manuel Martínez Martínez, has wanted a season full of successes to all the players and the coach. "With our collaboration, we hope to give players luck for this season that has just begun. The goal of Aldonza with this type of initiative is to support the local sport and strengthen the values ​​of sportsmanship, camaraderie and effort ".
This new initiative is included in the Corporate Social Responsibility program of Aldonza Gourmet. In 2018, there are already several collaborative actions carried out by the company. It is worth noting his collaboration in the traditional bullfighting festival of El Cotolengo de Albacete or his constant contribution to Cáritas Albacete.